Cacaolat was the world's first bottled milkshake and it has nourished more than four generations since 1933. Its success relies on its high-quality ingredients: Letona milk from local farms and premium-selected sustainable cocoa, which is Rainforest Alliance (UTZ) certified.
The perfect combination for achieving a unique and irresistible taste.
Go to Cacaolat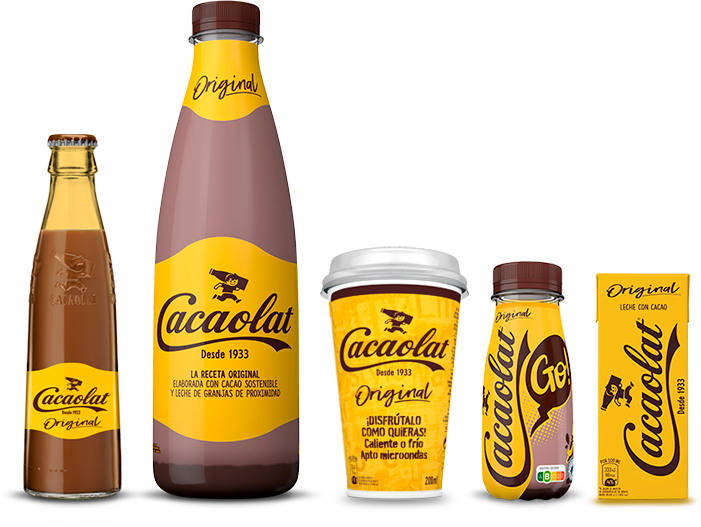 Also available in 0% and without lactose
Go to Cacaolat

Letona, founded in 1925, is the leading milk in Catalonian coffee shops and the most popular fresh milk in supermarkets. Every day over the last 95 years we have been collecting and packaging the milk from our local farms in Catalonia, Aragon and Mallorca, in order to preserve the authentic taste of the milk.
Go to Letona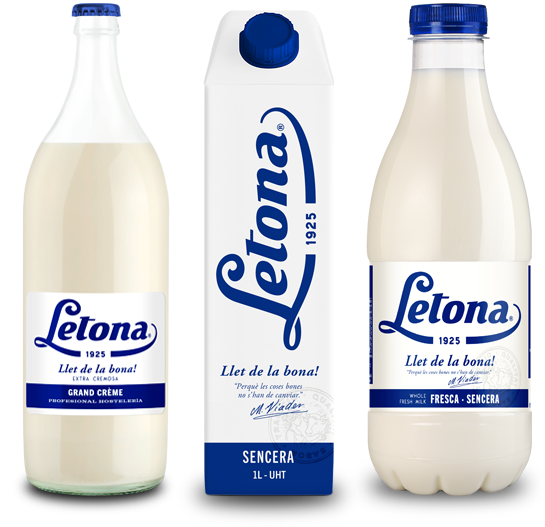 Go to Letona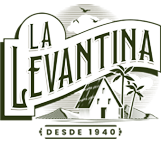 Since 1940, La Levantina has been making traditional Valencian horchata, the mother of plant-based drinks. Now, we apply all our knowledge and the traditional methods of that time to make delicious oat and soy plant-based drinks for our coffee shops.
Go to La Levantina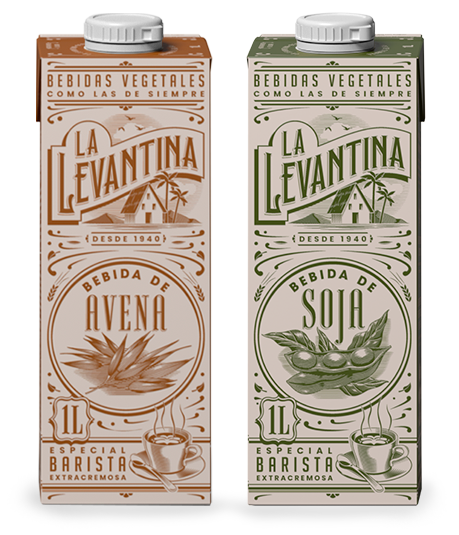 Go to La Levantina