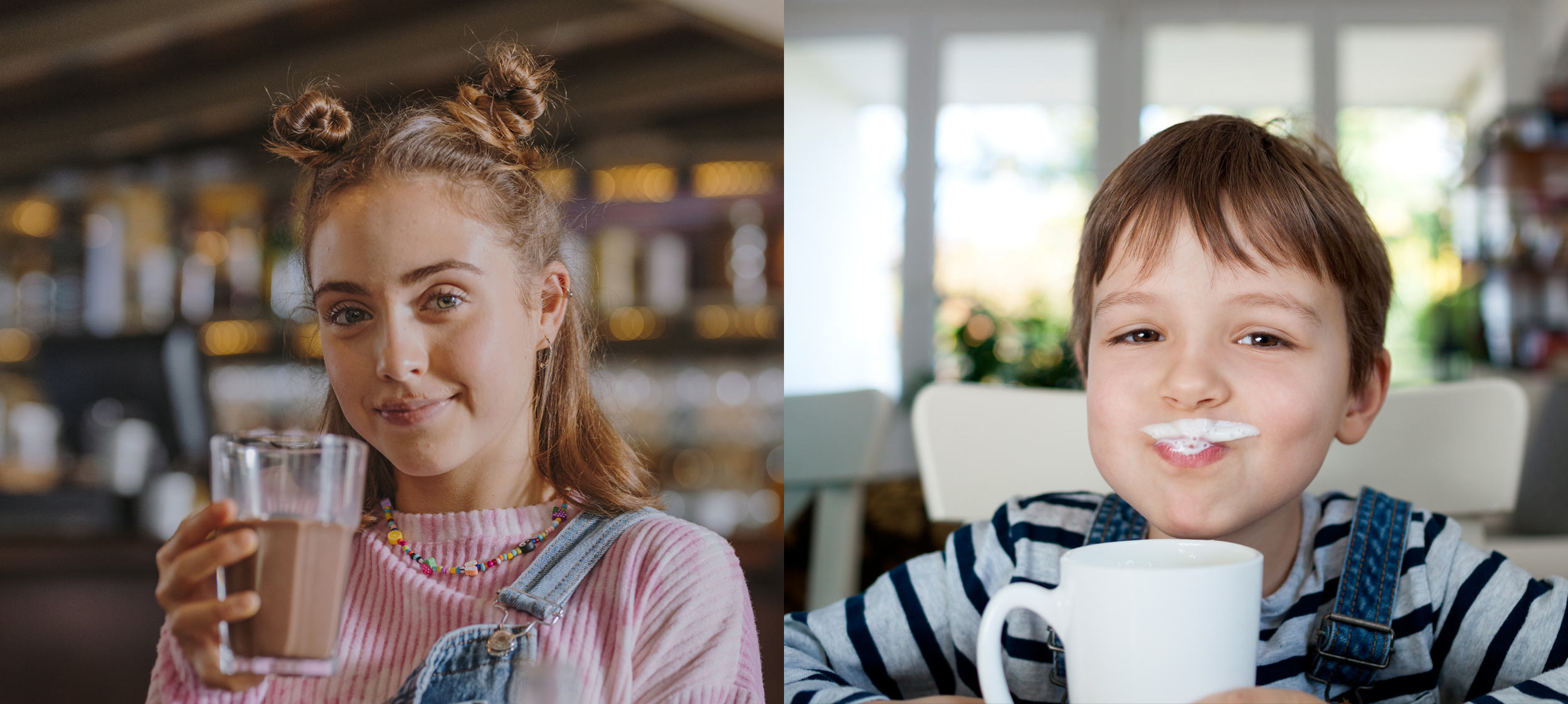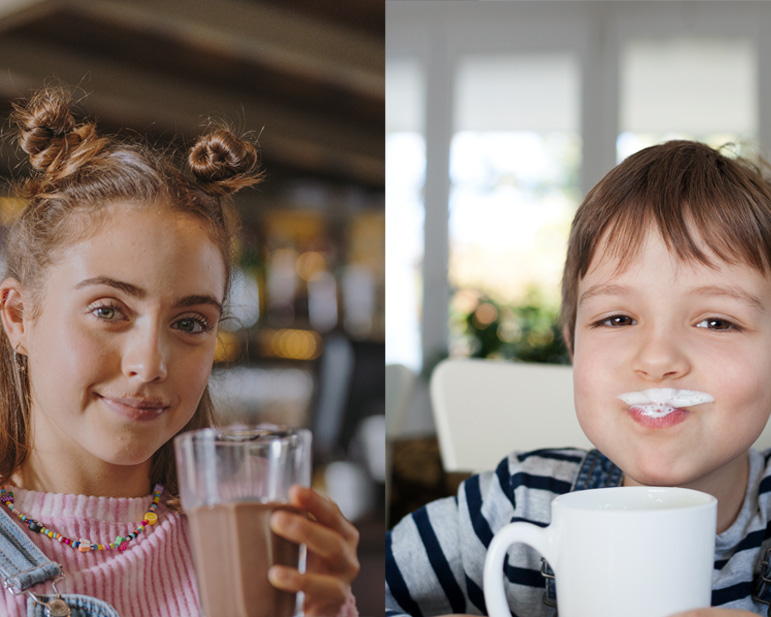 WE PAINT MILK
AND COCOA SMILES!
OUR PURPOSE
At Cacaolat Group we paint milk and cocoa smiles. Our purpose is to fill the daily lives of our families with fun, giving our children what they really like, while looking after their diets. Because our brands have the magic of awakening unique moments and creating good moments with those we love. And there is something unique to us that shows this happiness and joy… and that is when something is so good, it leaves behind a mustache!
Do you want to paint milk and cocoa smiles with us?
And for those who prefer plant-based options, we also paint plant-based smiles! Discover La Levantina, plant-based drinks since 1940.
OUR VALUES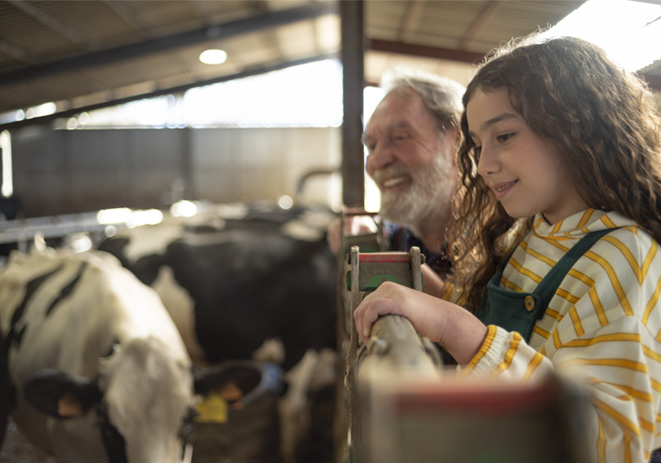 AUTHENTIC
Transparent
Empathetic
GOOD VIBES
Teamwork
Good environment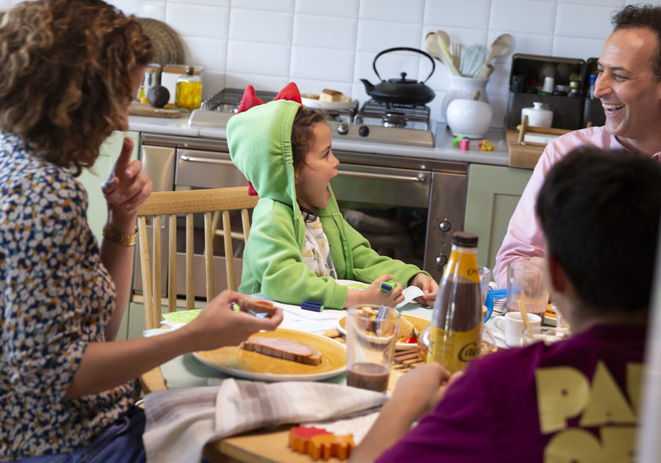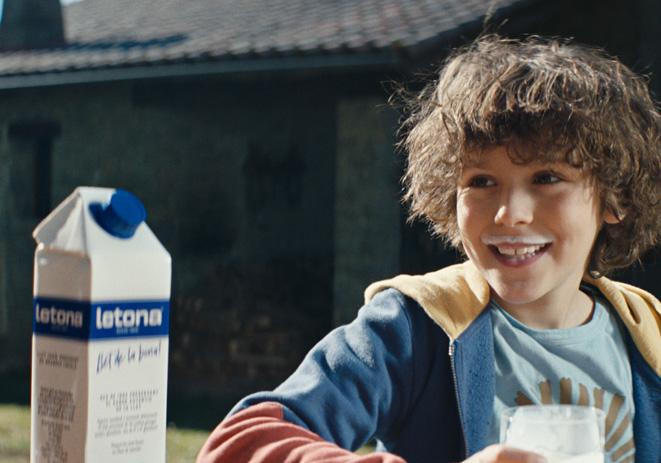 UNIQUE
Agile
Resolutive
Demanding
IRRESISTIBLE
Committed
Passionate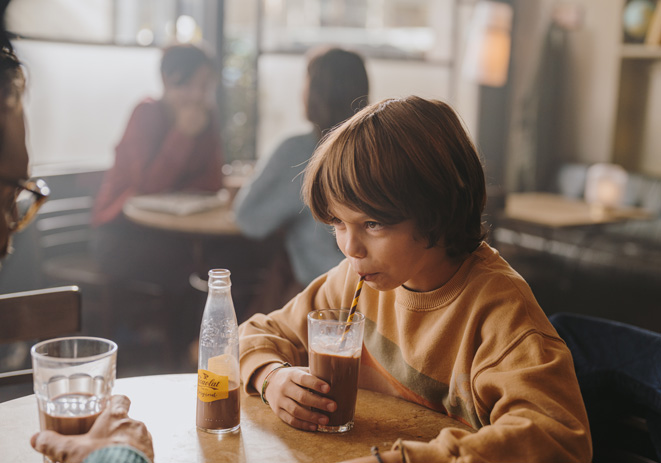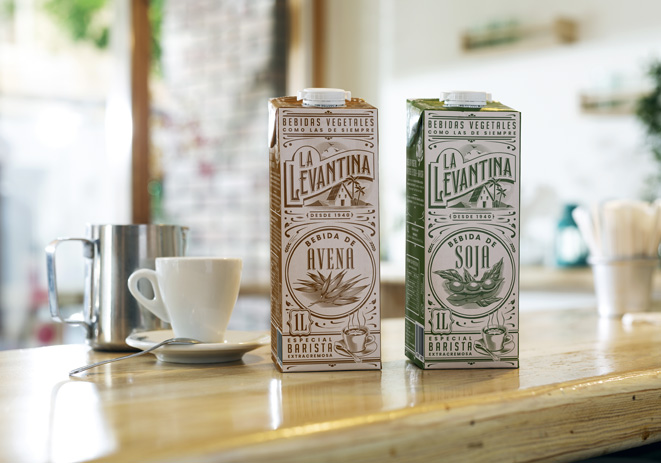 ENTREPRENEURS
Curious
Bold

A LITTLE BIT OF OUR HISTORY